"Surprise and Inspiration through Replica Foods"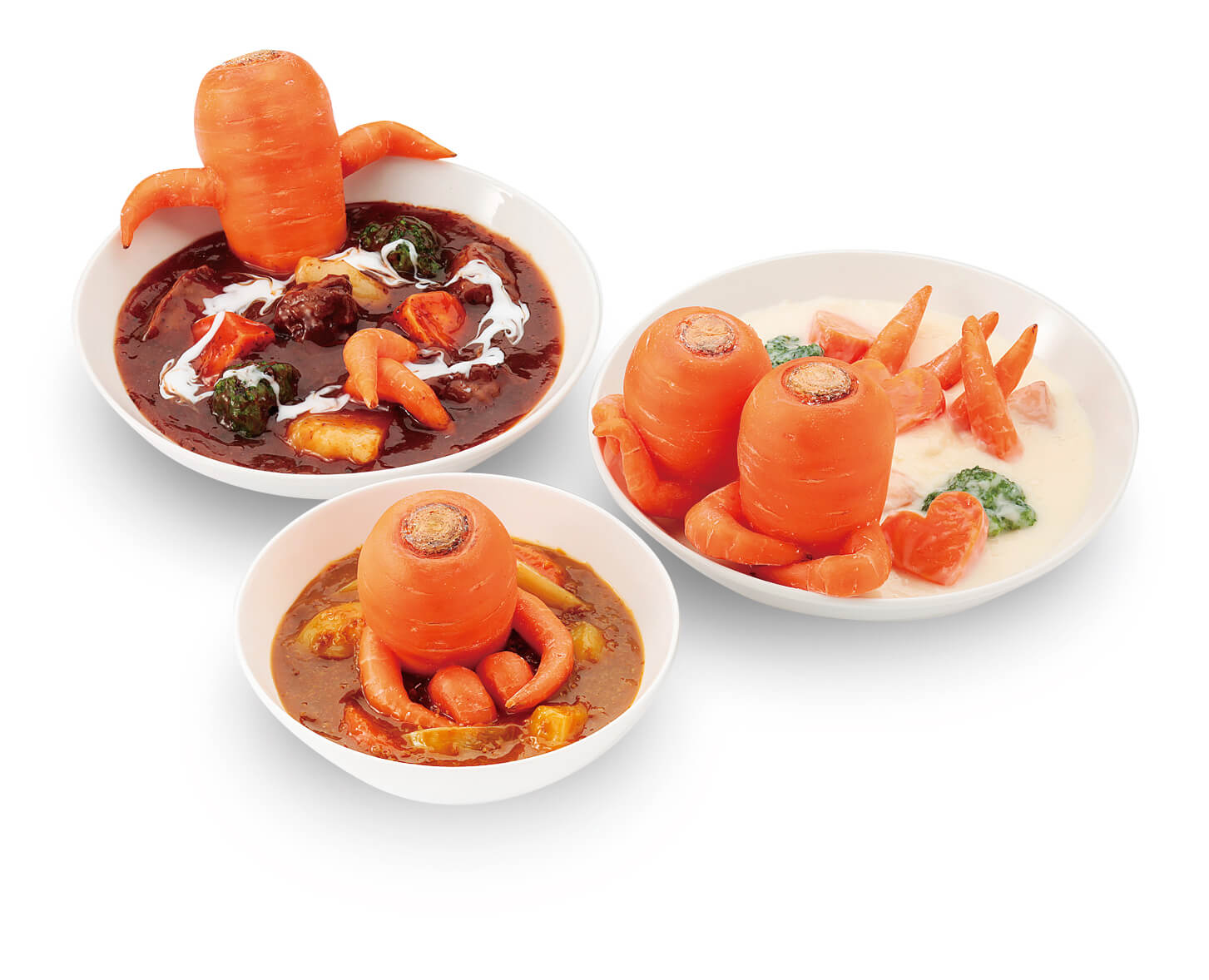 "The art of replica foods is not only for display windows."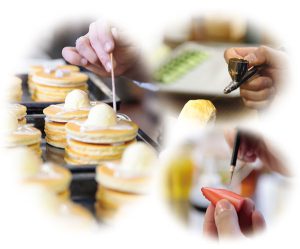 This is what the late Minoru IWASAKI, the former chairman of IWASAKI CO., LTD., who was an extraordinary replica food artisan, always said. To liberate the new possibilities of replica foods from display windows in order to surprise and inspire. That is the mission and challenge of Ganso Shokuhin Sample-ya.
We have spent 87 years working alongside restaurants since our foundation. Ganso Shokuhin Sample-ya will create inspirational experiences that you cannot have anywhere else through unique and fun products and services which come from the tradition and arts developed during our history.
There are replica foods in a corner, or sometimes in the center of a little part of your daily life when you relax alone, do deskwork at your office, take your daily commute, have fun with your friends, and of course, feel hungry checking the menu in front of a restaurant with your family. That is our wish.

* Ganso Shokuhin Sample-ya is a registered trademark of IWASAKI CO., LTD.
Stories of Replica Foods and Iwasaki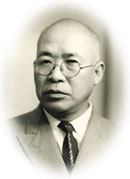 Takizo IWASAKI
(1895-1965)
"Suzu, I did it."
"Oh, I can't tell which one is real…"
The conversation between Takizo IWASAKI, the founder of the Iwasaki Group, and his wife Suzu when he completed a replica food dish for the first time in 1932 is described in "Flowers of Wax (Ro no Hana)," Takizo's biography.
The omelet his wife made in the kitchen for a prototype of replica foods did not really look good. However, the replica with the creases recreated correctly looked real and made you think it was a real omelet. The surprise and inspiration that replica foods give us stay being the same as before.
Apparently, it was sometime between the end of the Taisho period and the beginning of the Showa period when replica foods were invented. Unfortunately, documents describing the stories of their origin have not been discovered. It is said that they were invented by more than one researcher and artisan in different places at roughly the same time.
Later, replica foods spread throughout Japan along with the popularity of department store restaurants, and became absolutely necessary for the culture of eating out in Japan.
It was also the beginning of the Showa period when Takizo IWASAKI encountered replica foods. Replica foods were still called food models or dish models, which were not fully commercialized. Takizo devised a production method through trial and error, and in 1932, he started Iwasaki Works in Osaka. Since then, we have enhanced the value of replica foods through high-quality manufacturing technologies and fine services, and popularized them nationwide.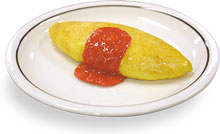 First Memorial Omelet Replica
In those days, we did not easily get the information we wanted, like we do now. Replica food shops occasionally took the role of a missionary to communicate food trends. "They say this dish is popular in restaurants in Tokyo…" "Oh, we'd like to try this, too." It is said that shop representatives and restaurant owners engaged in such conversations while looking at replica foods.
During the late 1970s to 1980s, the materials used for replica foods changed from wax to resin, and this widened their appeal. Wax replica foods were weak against heat, and sometimes melted in the showcase in direct sunlight. Compared with them, resin replicas had remarkably improved durability, and using silicon in molds enabled elaborate expression in the details.
Meanwhile, as times have changed, the roles of replica foods have changed from mere dish samples to promotional tools, which instantly convey the appeal of a restaurant visually. The higher-level expressiveness of deliciousness is required as well as the pursuit of reality.
Today, this original art and culture born in Japan attracts attention also from abroad.
Replica foods have a history developed by and alongside the Japanese rich culture of eating out. Even though the materials and roles have changed, most of them still remain hand-made by artisans with high skills and know-how. Please experience the world of replica foods created by characteristic handmade warmth and touch, and traditional craftsmanship.
References
Eitaro TAKADA. Flowers of Wax – a Biography of Replica King Takizo Iwasaki –
Yasunobu NOSE. The Japanese Eat with Their Eyes / Asahiya Publishing